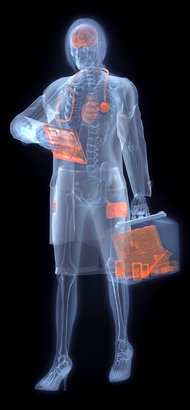 The history of medicine is defined by advances born of bioscience. But never before has it been driven to this degree by digital technology.
The proliferation of gadgets, apps and Web-based information has given clinicians — especially young ones like Dr. Rajkomar, who is 28 — a black bag of new tools: new ways to diagnose symptoms and treat patients, to obtain and share information, to think about what it means to be both a doctor and a patient.
And it has created something of a generational divide. Older doctors admire, even envy, their young colleagues' ease with new technology. But they worry that the human connections that lie at the core of medical practice are at risk of being lost. Click here to read the rest of the New York Times article.