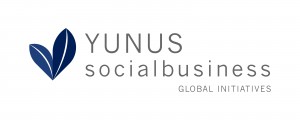 Yunus Social Business works with visionary entrepreneurs focusing on the poor in India, Colombia, Brazil, Uganda & Kenya to offer a dignified hand out of poverty.
Our Philanthropic Venture Funds grow local social businesses that provide employment, education, healthcare, clean water and green energy to over 5 million people in East Africa, Latin America & India. We turn donations into sustainable investments in social businesses, which we reinvest over and over again, multiplying the impact each time. Our long-term, patient loans and hands-on growth support are delivered by our team of local professionals, allowing our social businesses to flourish.
Grameen VidaSana
A health care center built for the women of Jackson Heights, featuring:
All female, Spanish-speaking staff including a physician available 24/7
A personal health coach that will help you "look and feel your best"
Group meetings to discuss your health and well-being
Access to a large network of trusted specialty physicians
Grameen America
Grameen America (GA) provides affordable micro-loans to financially empower low-income entrepreneurs.
GA's vision is to help create a world free of poverty. GA foresees a market where any individual with a dream can receive affordable financial products regardless of income, previous credit history, education, or business experience. GA foresees a world where burgeoning entrepreneurs are empowered to lift themselves out of poverty through hard work and determination to forge better lives for their families and future generations.
Grameen Healthcare
The mission of Grameen Healthcare (GH) is to establish sustainable best practices in a broad range of health care services for a broad market including the poor. GH seeks to enable low-income populations to be self sufficient in addressing their health care needs such that they can accept but not require outside assistance. GH manages primary care clinics, eye hospitals modeled after the Aravind hospitals of India, and has started a college for nurses in Bangladesh. It has attracted partnerships with Pfizer, BASF, Johnson and Johnson, Emory University, McGill University, and other leading international institutions.