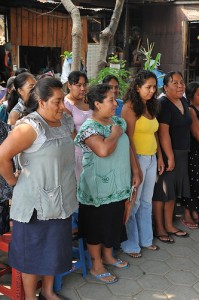 Grameen Research, Inc. is a not-for-profit organization with  a mission to provide research, training and other support in the field of microfinance and other services for low income populations.
Grameen Research, Inc.'s purpose is to engage in the business of supporting microlending and related services in the world as a means of assisting the world's low income populations to support themselves. In the areas of financial services, health care, and education a small amount of sustainable support can enable a large percentage of low income populations to lift themselves up to a better life for themselves and their children.
They work very hard, and often a little of the right support at the right time will make a big difference in helping them to advance themselves and their families.